Out of the Box JEWELRY and OBJECTS
Dubbelop-Shop is part of DUBBELOP
Dubbelop is formed by Pauline Barendse and Jan Matthesius, each with its own identity.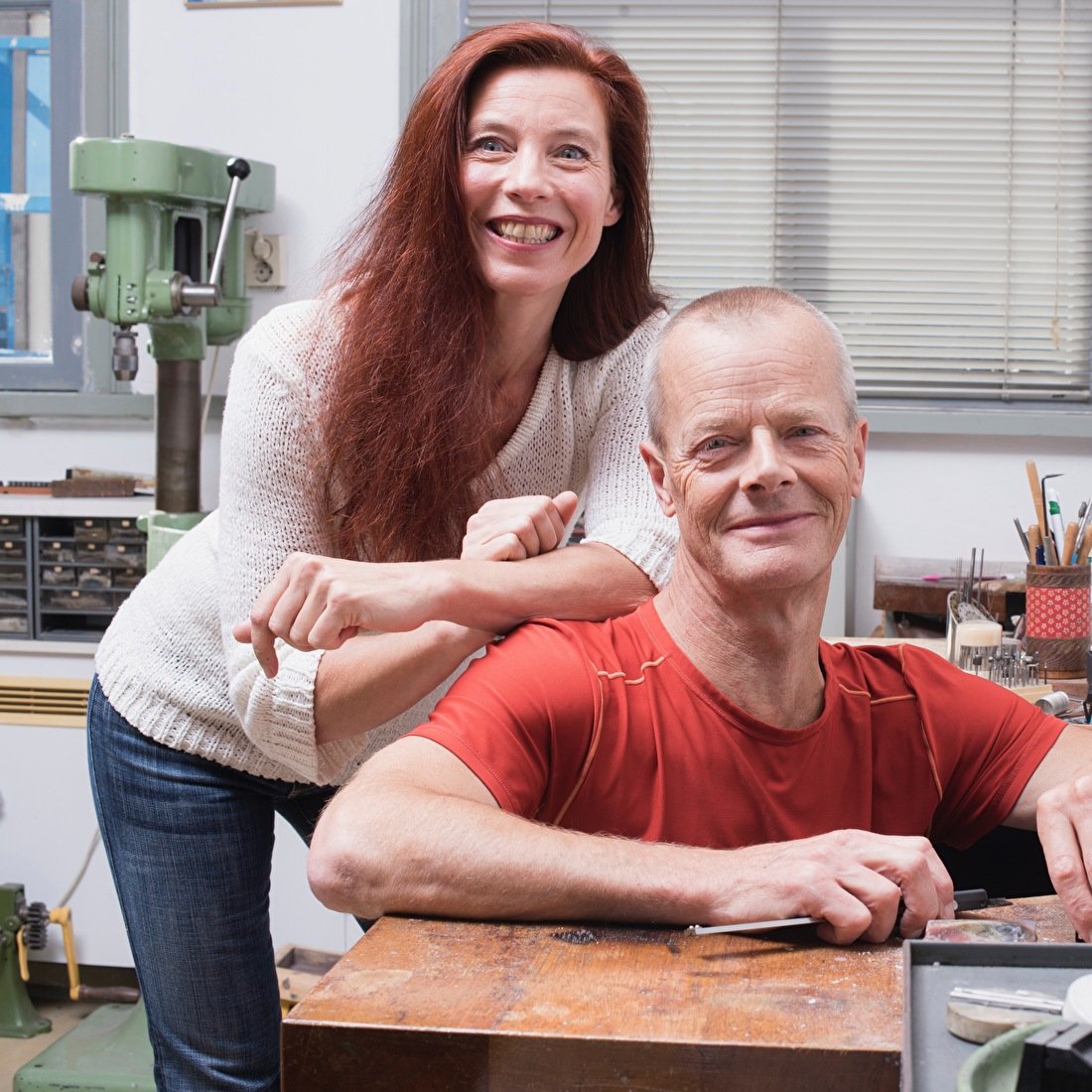 You are now visiting our webshop, but if you are really curious about who we are, it is definitely worth visiting our website! www.dubbelop.nl
Expect the unexpected and be inspired by this quirky studio.
New in our online store
Ring 'Growing'

Ring made of titanium and 18 kt yellow gold.
The size of the ring is adjustable by bending the shank (the wire).
Suitable for approximately size 17 to 19

€ 580,00

Brooch 'Impression'

This brooch is 'one of kind'. Several have been made in this style, but the brooch is different every time in terms of color and pattern experience.

The anodising (colouring) of the aluminum is also manual work where the shade…

€ 155,00 € 120,00

Sale!

Brooch 'Impression'

This brooch is 'one of kind'. Several have been made in this style, but the brooch is different every time in terms of color and pattern experience.

The anodising (colouring) of the aluminum is also manual work where the shade…

€ 120,00 € 95,00

Sale!

Brooch 'Impression'

This brooch is 'one of kind'. Several have been made in this style, but the brooch is different every time in terms of color and pattern experience.

The anodising (colouring) of the aluminum is also manual work where the shade…

€ 120,00 € 95,00

Sale!

Brooch 'Impression'

This brooch is 'one of kind'. Several have been made in this style, but the brooch is different every time in terms of color and pattern experience.

The anodising (colouring) of the aluminum is also manual work where the shade…

€ 155,00 € 120,00

Sale!

Brooch 'Impression'

This brooch is 'one of kind'. Several have been made in this style, but the brooch is different every time in terms of color and pattern experience.

The anodising (colouring) of the aluminum is also manual work where the shade…

€ 155,00 € 120,00

Sale!

Brooch 'Impression'

This brooch is 'one of kind'. Several have been made in this style, but the brooch is different every time in terms of color and pattern experience.

The anodising (colouring) of the aluminum is also manual work where the shade…

€ 155,00 € 120,00